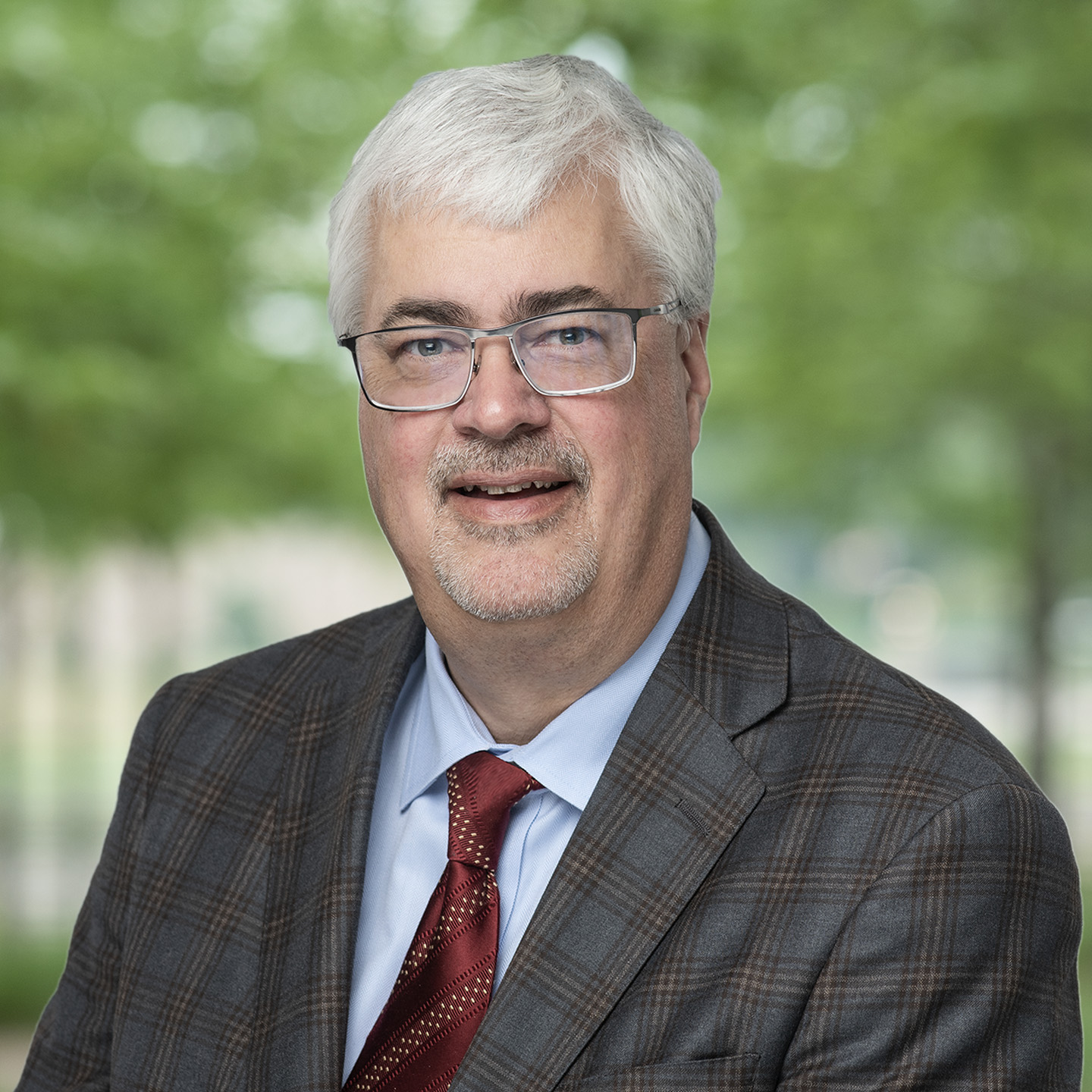 Areas of Practice
Tom Cummings is a partner with Jardine, Logan & O'Brien, P.L.L.P. and practices principally in the areas of:
Workers' Compensation. The majority of Tom's practice is devoted to representing employers and insurers in contested workers' compensation cases. He has been practicing in the area of workers' compensation since 1993. He represents the interests of his clients in all areas of discovery and case development and investigation, as well as participating on their behalf in administrative conferences, settlement conferences, mediations, and evidentiary hearings. Tom also handles workers' compensation appeals. Tom frequently authors articles on workers' compensation topics and presents at continuing education seminars for attorneys, human resource personnel, and other interested individuals.
Subrogation. Tom devotes a portion of his practice to subrogation cases involving workers' compensation claims.
Civil Defense Litigation. Tom also has extensive experience representing clients and insurers in the areas of general liability, products liability, motor vehicle claims, commercial litigation, and business litigation. This includes the defense of employers for employer's liability under Coverage B.
About
Tom was born in Cloquet, Minnesota. He joined Jardine, Logan & O'Brien, P.L.L.P. in 1995 after practicing law with a small Duluth firm. In his spare time he enjoys golfing and cooking.
Representative Experience
Schuette v. City of Hutchinson, 843 N.W.2d 233 (Minn. 2014). Affirmed the denial of the Employee's claim that his PTSD constituted a physical injury to the brain, and therefore held the claim fell into the mental-mental injury category and was not compensable under the Workers' Compensation Act. In addition, the Minnesota Supreme Court rejected the Employee's arguments that Lockwood should be overruled and that Lockwood violated the Employee's equal protection rights.
Vezina v. Best Western Inn Maplewood, 627 N.W.2d 324 (Minn. 2001). Established that the offset against permanent total disability benefits for receipt of government disability or retirement benefits was to be applied dollar for dollar even though the offset could reduce the employee's workers' compensation benefits paid below 65% of the average weekly wage. This reversed a compensation judge's holding that the offset could not reduce permanent total disability benefits payable to below 65% of the statewide average weekly wage.
Bruns v. City of St. Paul, 555 N.W.2d 522 (Minn. 1996). Reversed an award of permanent partial disability benefits payable at the higher tier of economic recovery compensation. The employer was afforded the opportunity to offer suitable employment to the employee within 90 days after a final determination on the unsuitability of a prior job offer is final.
Gilbert v. ISD 625, 73 W.C.D. 69 (W.C.C.A. 2013). Affirmed the compensation judge's denial of dependency benefits on the grounds that the employee's death did not occur in the course of employment. The WCCA rejected the petitioner's arguments that the unexplained cause of death should result in a presumption of compensability.
Eide v. Award Construction Company, Inc., 72 W.C.D. 605 (W.C.C.A. 2012). Affirmed the compensation judge's denial of dependency benefits on the basis that the employee's fatal heart attack did not arise out of and in the course of employment.
Janikowski v. Janikowski, 72 W.C.D. 59 (W.C.C.A. 2012). Reversed the compensation judge's average weekly wage determination and corresponding award of wage loss benefits. The WCCA held that the employee's average weekly wage should be based upon the actual net profits of his business rather than the wage he paid his own workers to do the same work he was performing. The employee's average weekly wage based upon actual net profits was substantially lower and resulted in no wage loss benefits payable.
Matykiewicz v. Denny Hecker's Rosedale Dodge, slip op. (W.C.C.A. Oct. 18, 2010). Reversed a 22% permanent partial disability award for the employee's 2003 work injury. The WCCA held that where the employee's condition met all requirements for a 22% permanent partial disability rating prior to the employee's 2003 work injury, there was no causal connection between the 22% permanent partial disability rating and the 2003 work injury.
Garski v. Macy's Inc., slip op. (W.C.C.A. Aug. 18, 2009). Affirmed the compensation judge's denial of temporary total disability benefits and medical treatment expenses on the grounds that substantial evidence supported findings that the employee had reached maximum medical improvement and that he had fully recovered from his work injury.
Rubertus v. Schwan's Inc., 68 W.C.D. 315 (W.C.C.A. 2008). Affirmed the compensation judge's finding that the employee did not sustain a Gillette-type injury while employed with the employer at issue, because the evidence showed that an acute change in the employee's symptomology occurred fully a month after he had been laid off at the employer of issue.
Dietrich v. U.S. Airways, Inc., slip op. (W.C.C.A. May 30, 2008). Affirmed the compensation judge's conclusion that the employee's attorney should receive his fee from temporary total disability benefits paid to the employee as a result of the attorney's work in securing approval of retraining, and refused to award additional Heaton fees payable by the employer and insurer.
Meyers v. K Byte Hibbing Manufacturing, 66 W.C.D. 148 (W.C.C.A. 2005). The WCCA reversed an award of penalties where the employee's settlement payment was sent to his attorney rather than directly to the employee, because the employee's own attorney put the check in the mail to the employee within the required 14 days.
Kittleson v. Miramar, 63 W.C.D. 252 (W.C.C.A. 2003). Affirmed the compensation judge's apportionment of liability attributable to a time barred injury to the next injury in time rather than apportioning it equally to subsequent injuries.
Valstad v. Transport Designs, slip op. (W.C.C.A. Mar. 11, 2003). Affirmed the compensation judge's finding that dependency benefits mistakenly overpaid to the petitioner were not received in "good faith."
Practice Areas
Workers' Compensation
Subrogation
Civil Defense Litigation
Bar Admissions
U.S. District Court for the District of Minnesota (1997)
Minnesota (1993)
Education
J.D. magna cum laude, William Mitchell College of Law – St. Paul, Minnesota (1993)
B.B.A. University of Minnesota – Duluth, Minnesota (1987)
Honors
Selected for inclusion in the 2004 Minnesota Rising Stars list by Super Lawyers®, a Thomson Reuters business
Professional Memberships
Minnesota Defense Lawyers Association (MDLA) (Member, 2007 to Present)
Washington County Bar Association (WCBA) (Member, 2005 to Present)
Minnesota State Bar Association (MSBA) (Member, 1993 to Present)
Published Works
Presentations
The Interplay Between Employment, Labor and Workers' Compensation Law, Lorman Education Services (2007)
The Basics of Workers' Compensation Claims, Lorman Education Services (2006)
Vocational Rehabilitation for the Injured Worker in Minnesota from the Perspective of the Employer and Insurer, Lorman Education Services (2005)
The Last Resort: Retraining and Beyond the Last Resort: Permanent Total Disability, Lorman Education Services (2003)
Panel Discussion: Vezina v. Best Western Inn Maplewood, 17th Annual Workers' Compensation Institute, Minnesota State Bar Association Continuing Legal Education (2002)
The Last Resort: Retraining and Beyond The Last Resort: Permanent Total Disability, Lorman Education Services (2002)