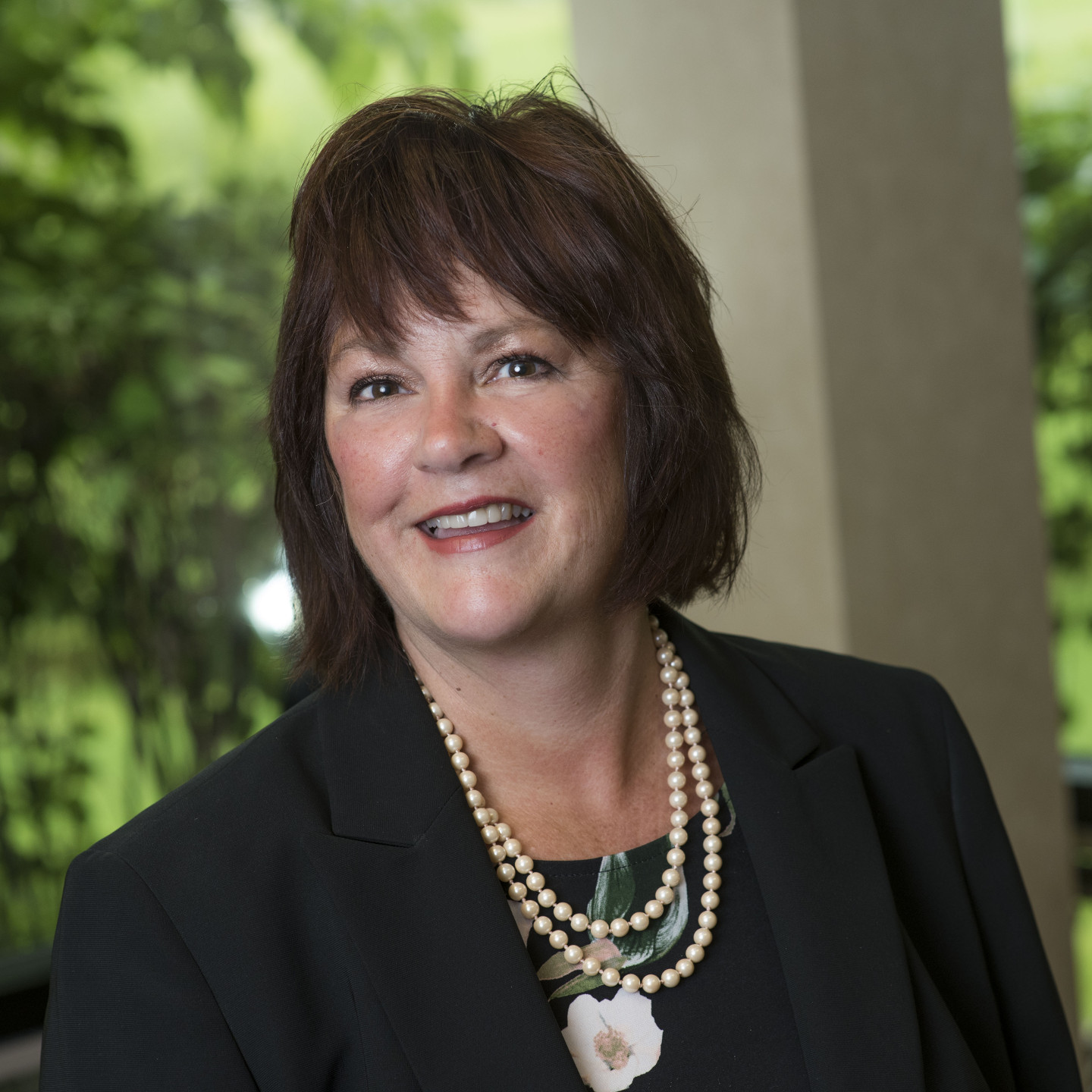 Areas of Practice
Patti Skoglund, a health law and trial attorney, is a partner with Jardine Logan & O'Brien, P.L.L.P. Throughout her career, Patti has tried more than 90 cases to successful defense verdicts. These trials involve the defense of claims including:
Health Law
Government Liability
Employment Law
Civil Litigation; Major Case Defense
Health Law. Patti represents individual health care providers, physicians, nurses, psychologists, social workers, administrators, hospitals, clinics, residential treatment and group homes on many different types of health-related lawsuits. She also represents clients in administrative proceedings such as Vulnerable Adult abuse violations and Healthcare Board proceedings.
Health care professionals also rely on Patti's vast experience and in-depth knowledge of the health care profession to represent them before administrative agencies, such as Vulnerable Adult or neglect investigations and hearings, and disciplinary proceedings before licensing boards and disciplinary agencies.
Long Term Care. Her long term care experience of more than 25 years covers representation of claims pre-suit, litigating claims in state and federal courts, and representing clients in administrative proceedings and before disciplinary boards. Patti has represented large national companies that provide long term care, assisted living and home care, as well as medium to small and rural facilities throughout Minnesota, Wisconsin and Iowa related to a wide variety of claims.
Government Liability. Patti's government liability practice includes representation of governmental entities in state and federal courts, including the Minnesota Court of Appeals and the Eighth Circuit Court of Appeals.
She defends clients related to claims and litigation involving Negligence, Civil Rights Claims under 42 U.S.C. 1983, including but not limited to deliberate disregard of medical needs as well as discriminatory enforcement of the law, and procedural and substantive due process.
Employment Law. In the area of Employment Law Patti has more than 25 years of experience representing individuals and organizations in the defense of a wide range of employment claims, including, but not limited to:
Discrimination and harassment based on sex, religion, age, gender, national origin, and disability
Title VII
Negligent hiring, retention and/or supervision
Wrongful termination
Retaliation
Whistleblower
Invasion of privacy
Assault and battery
Defamation
Violations of the Americans with Disabilities Act (ADA)
Failure to provide reasonable accommodation
She has represented her clients at trial, as well as before administrative city, state, and federal regulatory agencies.
Her practice also includes consultation regarding client day to day employment issues.
Civil Litigation Major Case Defense. This representation involves a variety of cases including, but not limited to, products liability, auto, slip and fall, and day care facilities. She has represented major product manufacturers in toxic shock defense, medical equipment liability, and machinery and equipment malfunctions. She has also defended premises liability for sexual assaults involving apartments that failed to prevent those assaults, ranging in size from duplexes to large apartment complexes. Her daycare representation includes home and facility daycare operations. These cases involve wrongful death from SIDs (Sudden Infant Death Syndrome), shaken child syndrome, and injuries related to hot water issues, assault, falls, etc.
Representative Cases
Hanson as Tr for Layton v. Best, 915 F.3d 543 (8th Cir. 2019). Plaintiff initiated a suit on behalf of the heirs alleging that the officers used excessive force and exhibited deliberate indifference to medical needs during an arrest that led to her son's death. JLO successfully obtained Summary Judgment and a dismissal from the district court.. Plaintiff appealed and the 8th circuit upheld the district court's order that the officers use of force did not violate clearly established law for constitutional deprivations nor did their actions on the scene exhibit deliberate indifference to medical needs.
Martinson v. Leason, 22 F. Supp. 3d 952 (D.Minn. 2014). Plaintiff filed an Eighth Amendment lawsuit alleging that the jail nurses were negligent and deliberating indifferent disregarding his serious medical needs when they failed to treat an infection with sepsis resulting in a finger amputation. The District Court granted JLO's motion for summary judgment. The Court concluded that the nurses were not deliberately indifferent to Plaintiff's medical needs and they were entitled to qualified immunity. The decision was upheld by the 8th circuit court.
Peterson, as trustee for next of kin of Roy Iverson v. Parkview Homes, 87-CV-17-217 (6/20/18). Plaintiff brought a professional negligence claim for negligent management, administration and negligence per se which allegedly caused Mr. Iverson's death as a result of a fall. JLO obtained dismissal on the grounds that Plaintiffs expert disclosures on the applicable standard of care and causation were insufficient, and that expert disclosures for the cause of death were both untimely and insufficient.
About
Patti was a registered nurse prior to law school and this background supplements her legal practice. She has been an adjunct professor for health law practicum at Hamline University and a frequent speaker. She also provides pro bono representation to domestic violence victims.
Bar Admissions
Minnesota (1983)
Wisconsin (1993)
Iowa (2001)
U.S. District Court for the District of Minnesota (1983)
U.S. District Court for the Eastern District of Wisconsin (1993)
U.S. Court of Appeals for the Eighth Circuit (1983)
Education
J.D. cum laude, William Mitchell College of Law – St. Paul, Minnesota (1983)
B.S.N. magna cum laude, Augsburg College – Minneapolis, Minnesota, Major: Nursing (1979)
A.A. Michigan Technological University – Houghton, Michigan, Nursing (1975)
Honors
Leading Health Law Lawyer, Minnesota Physician (1995)
Professional Memberships
American Association of Nurse Attorneys (Minnesota Chapter) (Member, 1992 to Present)
Minnesota Defense Lawyers Association (MDLA) (Board of Directors 1999-2003; Employment, Health Law, Long Term Care and Government Committees; Member, 2009 to Present)
Minnesota Women Lawyers (Co-Chairperson Professional Development Committee, mentor (1989-1990)
Volunteer lawyer for Bar Association Clinic
Representative Articles
"Beyond the Backlog: Legal Reform needed after significant increase in alleged Elder Abuse complaints in 2017" Minnesota Defense (Winter 2019)
"What's New in Employment Law," JLO News Flash (July 2011)
"New EEOC Regulations," JLO Legal Ease (May 2011)
"2011 Employment Law Update," JLO Legal Ease (February 2011)
Recent Presentations
"Documentation and Related Care Issues in Long Term Care," Robbinsdale Rehab & Care Center, November 6, 2012
"Social Media Litigation Update," Jardine Logan & O'Brien, P.L.L.P., July 17, 2012
"Resident Care Issues In Long Term Care," Richfield Care Center, June 21, 2012
"Long Term Care In-Service," Westwood Health Care Center, May 9, 2012
"Resident Care Issues In Long Term Care," Rose of Sharon Manor, May 8, 2012
"2011 Employment Law Update," Federated Insurance, February 2011
"Managing Care Related Risks," St. Francis Health Services, January 13, 2011