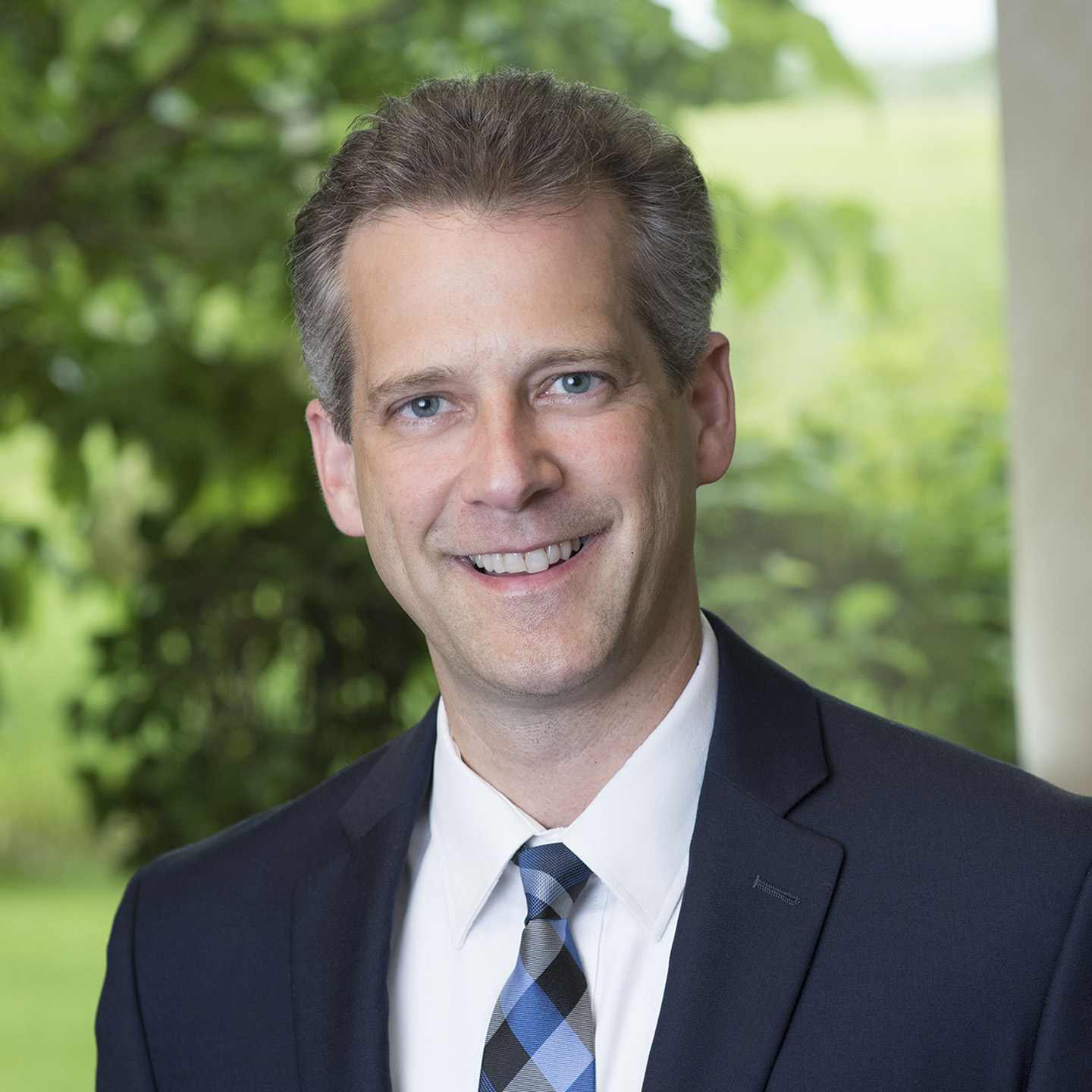 Areas of Practice
Matthew Bandt is a partner with Jardine, Logan & O'Brien, P.L.L.P., primarily practicing Workers' Compensation and civil litigation.
Workers' Compensation. Matthew has more than fifteen years of experience successfully representing employers and insurers in workers' compensation matters in Minnesota and Wisconsin. He is also admitted to practice law in South Dakota. His experience includes all aspects of litigation, including trials and appeals before the Minnesota and Wisconsin Supreme Courts. Clients benefit from Matthew's ability to save substantial costs by resolving claims efficiently, promptly, and permanently.
Civil Litigation. Matthew has been defending personal injury claims for more than 15 years. He has experience handling claims in Minnesota and Wisconsin, from the initial stages through resolution.
About
Matthew was born in St. Paul, Minnesota. While attending law school, Matthew worked for the International Law Review, as well as the Public Defender's Office in Hudson, Wisconsin. He joined Jardine Logan & O'Brien in 2004, after working for four years as an associate at a prominent law firm in Duluth, Minnesota. He has since lived in Stillwater, Minnesota with his wife and two children. Matthew enjoys participating in numerous recreational activities, including running, hockey, tennis, broomball, and fishing.
Representative Experience
Nadeau v. Institute for Envtl. Assessment, (W.C.C.A., March 29, 2005). The petitioner sustained an admitted low back injury. In September 2001, he underwent anterior fusion surgery at L4-5 and L5-S1. In January 2002, after reinjuring his back, he underwent posterior fusion surgery at the same levels. The employer and insurer voluntarily paid 10% PPD for multilevel degenerative changes, plus 10% for fusion surgery. However, the employer and insurer refused to pay an additional 10% following the second surgery. In representing the employer and insurer, Matthew argued the disability schedule only provides additional permanency for each level fused, not for each surgical procedure. The compensation judge agreed and the Workers Compensation Court of Appeals (WCCA) affirmed.
Fahey v. Federated Dept. Stores, (W.C.C.A., August 4, 2010). The petitioner filed with the WCCA a petition to vacate a stipulation for settlement on the basis of a substantial and unanticipated worsening of her condition. Despite extensive medical evidence in support of her petition, Matthew successfully convinced the WCCA to deny the petition on the grounds there had been little change in her vocational capacity.
Matthew has successfully tried many cases before compensation judges. For example, he prevailed at trial where the petitioner was claiming 40.5% permanent partial disability due to chronic regional pain syndrome and 90% permanent partial disability for a consequential mental health injury. The total claim was for a combined permanent partial disability rating of 94.05%, which amounted to $437,332.50. Despite prior findings that the employee suffered from work related chronic regional pain syndrome and that as a result he also sustained a consequential mental health injury, the compensation judge denied the entire claim finding that at the time of the second hearing the employee's symptoms of chronic regional pain syndrome had subsided and that the employee's consequential mental health injury was no longer contributing to his current mental health disability.
Matthew successfully defended a retailer against a petitioner's alleged injury to his low back while lifting merchandise. The petitioner treated on the same day of the alleged injury and filed a timely report. The employer and insurer initially admitted an injury. Nonetheless, based upon the timeline of events alleged by the petitioner, and the lack of evidence of an injury on the security tapes, Matthew was able to convince the compensation judge that an injury never occurred.
Matthew convinced a compensation judge to deny a sixty year old firefighter's claim for permanent partial disability, permanent total disability, and mental health treatment, despite suffering an admitted permanent injury to his low back. The compensation judge agreed there were insufficient objective findings to support the petitioner's claim for permanency. In denying the permanent total disability claim, she agreed with the vocational defense expert that the petitioner was capable of substantial and gainful employment. Lastly, she denied the mental health treatment finding the work injury was not a substantial contributing factor.
Matthew successfully represented the Minnesota Insurance Guarantee Association (MIGA) in a case in which MIGA had previously paid for a discectomy at L5-S1 on an admitted injury. Subsequently, the petitioner filed a claim petition seeking authorization of a two level fusion at L4-S1. Despite the petitioner's prior surgery, Matthew convinced the compensation judge that the petitioner sustained a Gillette injury during the scope and course of his subsequent employment and that said injury was a substantial contributing factor towards the petitioner's need for a lumbar fusion. As a result, pursuant to Minn. Stat. Ch. 60C, the subsequent insurer was ordered to pick up the entire claim.
Practice Areas
Workers' Compensation
Civil Litigation
Bar Admissions
Minnesota (2000)
Wisconsin (2000)
South Dakota (2017)
U.S. District Court for the District of Minnesota (2002)
Education
J.D. University of Wisconsin Law School – Madison, Wisconsin (2000)
B.S. University of Wisconsin – Madison, Wisconsin, Double Major in English and Psychology (1996)
Honors and Distinctions
AV® Preeminent™ Peer Review Rating, Martindale-Hubbell®*
Approved Minnesota Insurance Licensing Education Coordinator and Educator
*AV® is a certification mark of Reed Elsevier Properties Inc., used in accordance with the Martindale-Hubbell certification procedures, standards and policies.
Professional Memberships
Minnesota State Bar Association (MSBA)
Minnesota Defense Lawyers Association (MDLA)
Wisconsin Defense Counsel (WDC)
Presentations
On numerous occasions Matthew has presented the Quarterly Workers' Compensation Update before the Minnesota Employers Workers' Compensation Alliance and its predecessor the Minnesota Self Insurers Association. Matthew is also an approved Minnesota Insurance Licensing Education Coordinator and Educator and has presented on various workers' compensation topics before insurance adjusters for insurance continuing education credit. Matthew is available upon request to present live or remotely to any size group for continuing education credit.